Cater Your Next event with our Mobile Oyster Bar
-Now Accepting Bookings for Fall/Winter 2023 -
Fanny Bay Oyster Bar brings the freshest BC shellfish to your special event. Our catering stations are "mobile oyster bars" that can stand alone at weddings, birthdays, barbecues, corporate events, holiday parties, and any other occasion that calls for unforgettable catering services. Our mobile oyster bar can travel to events around the Lower Mainland.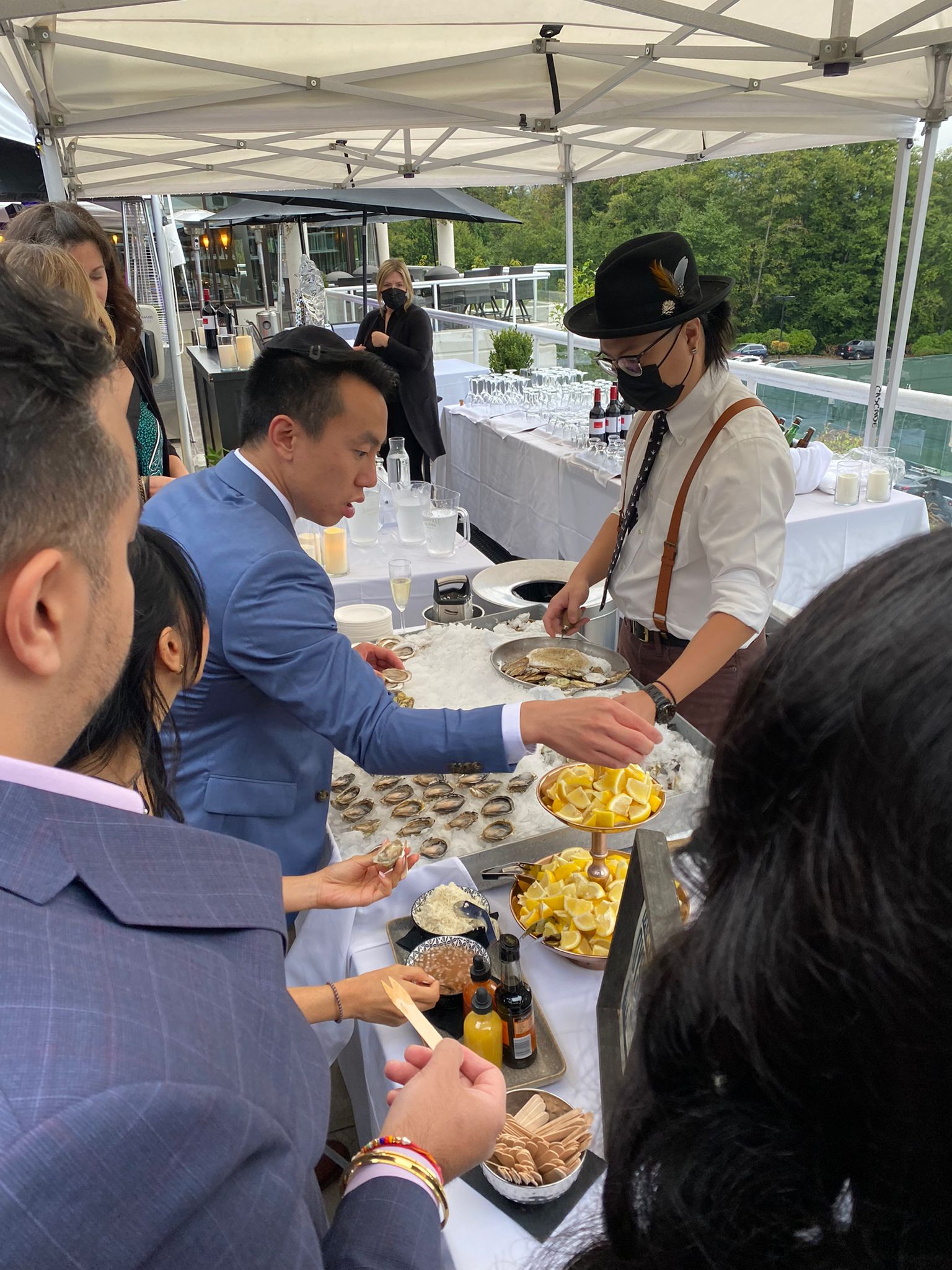 Treat your event guests to the finest shellfish in British Columbia, as well as the most knowledgeable and personable shuckers around. Our expert shuckers not only open oysters for your guests, they also arrive with an extensive background in the region's history, geography, and the entire Fanny Bay Oysters process, from tide to table.
Contact us at calvins@fannybayoysters.com or call 778.379.9512 for inquries. Click here to see our most recent sample menu!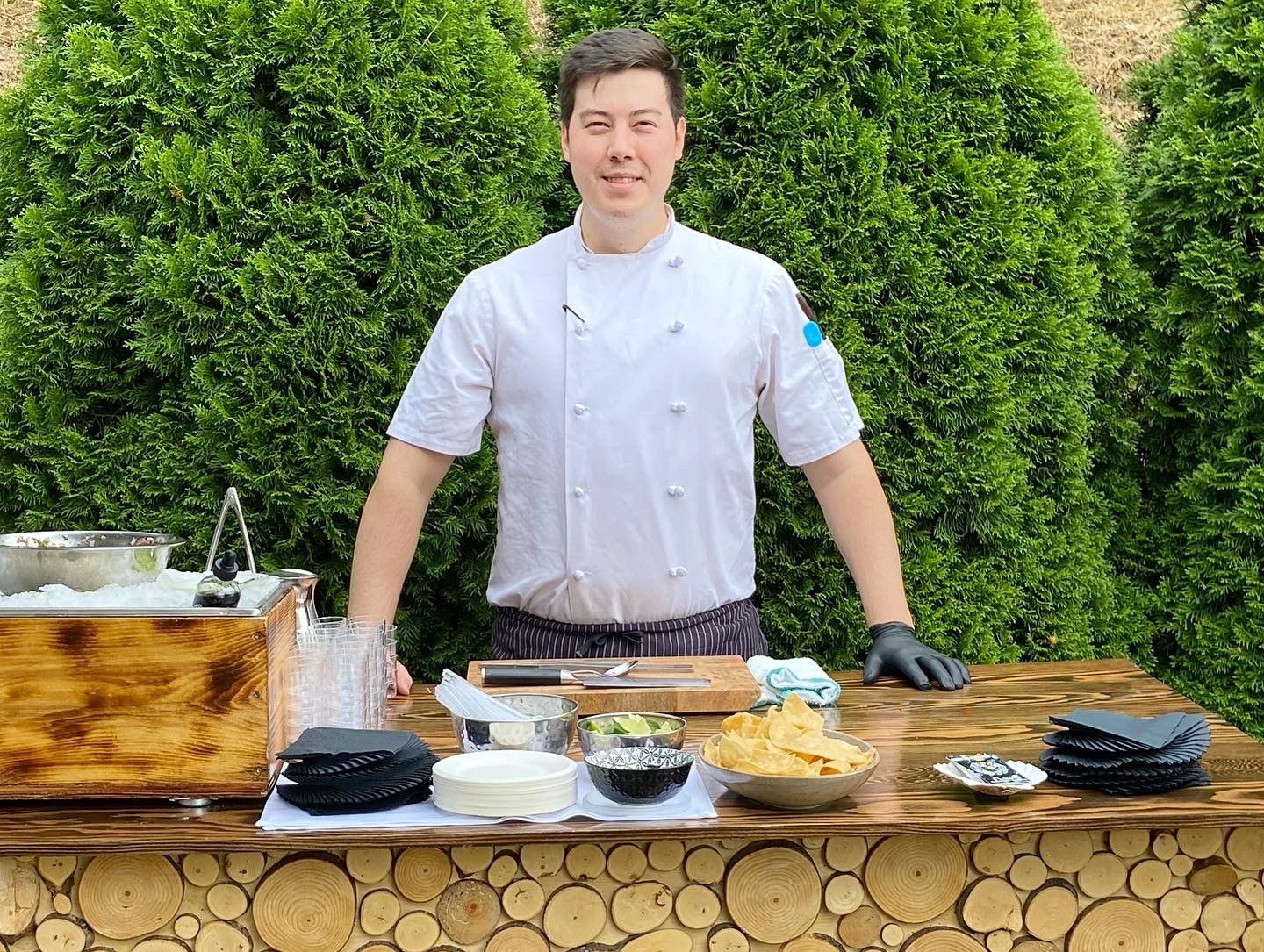 Reviews:
"
The food was simply amazing – everyone kept commenting and keeps commenting today on how great every dish was – the oysters, the caviar with perfect accompaniments, the amazing salmon carpaccio, the octopus salad, the delicious gazpachos!" - Max (Summer 2022 Client)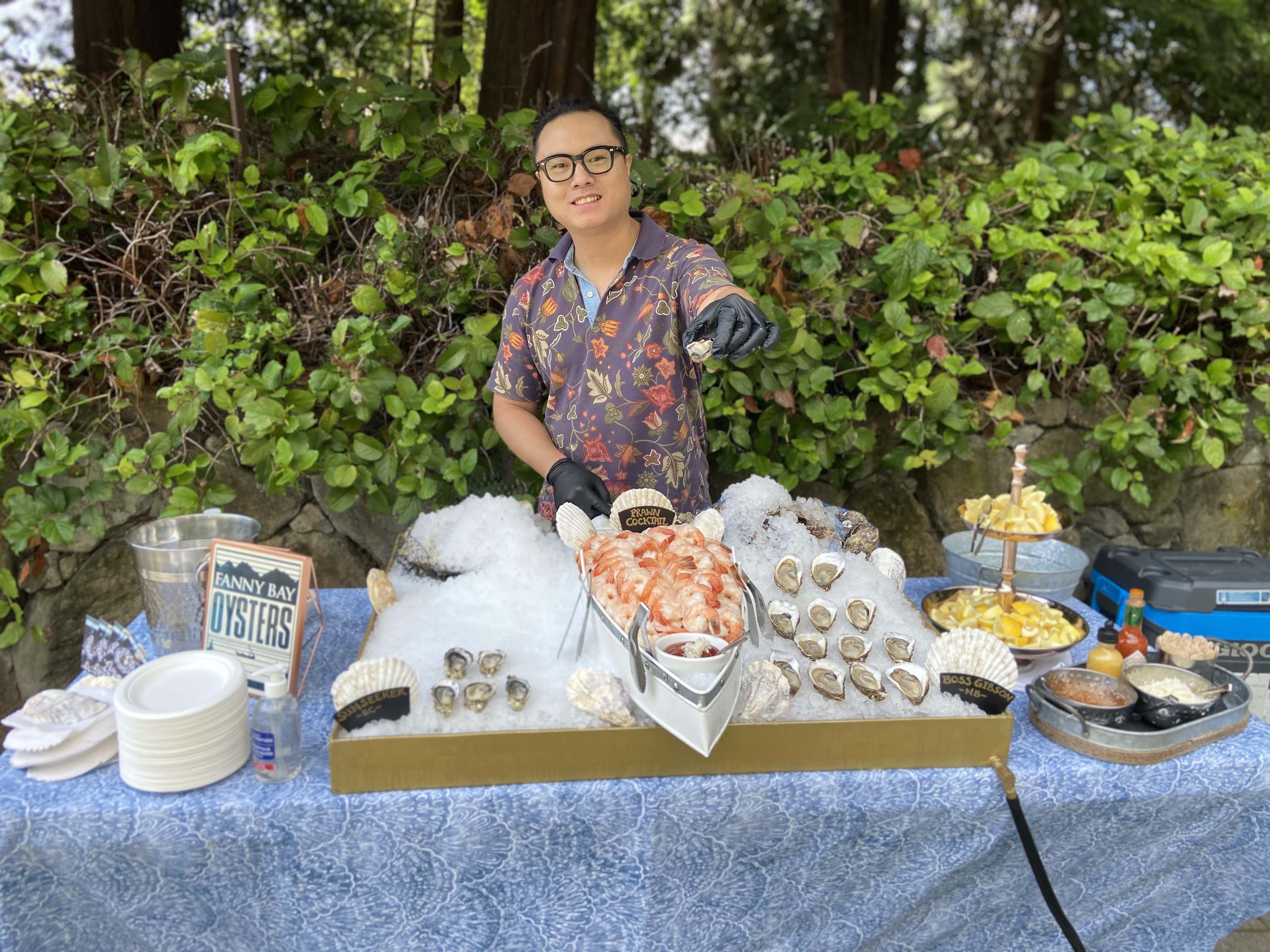 "My
guests and I had great compliments for your top service and hospitality.
You made my wedding perfect!! Thank you.
See you guys soon at the restaurant." - Jessica (Spring 2022 Client)